Key Promises Delivered: Exit EBITDA of 20% by March 2020, Effective Operating Cash Flow in June 2020 and no capital raised since Q3 FY19
Stability in revenues, records Highest EBITDA, growth in gross margins, steady increase in AMC and SaaS revenue
SaaS Revenue registered 67% YoY growth whilst composite recurring revenue at a healthy 36% YoY growth
Intellect rated #1 in the world for Retail Banking and rated #1 in the world for Wholesale Banking – our largest Banking verticals by IBS Intelligence Annual Sales League Table 2020
Intellect Design Arena Ltd, a specialist in applying true Digital Technologies and a global leader in Financial Technology across Banking and Insurance, announced its first quarter results for FY 2020-21 today.
I. Management Overview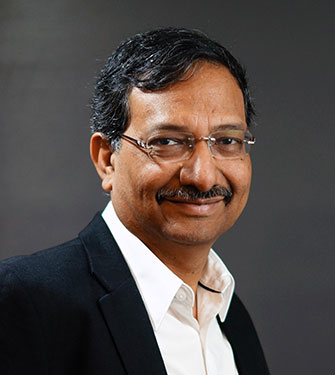 Arun Jain, Chairman and Managing Director, Intellect Design Arena Limited "I am delighted to announce that Intellect, after completing the Product Engineering phase and the Industrialisation Phase has entered the Monetisation Phase during this quarter.  In Q1 FY21, the Company moved to an effective operating cash positive position of INR 1782 Mn. I am proud of my Research & Technology team and I am happy to announce a breakthrough technology – iTurmeric (the world's first API-led digital transformation solution for banks) launched with IBM. The recognition of being Number 1 in Retail Banking and Number 1 in Wholesale Banking by IBS Annual Sales League Table 2020 is a remarkable validation of our quest for global recognition. It is also a testimony to the dedication and leadership of our employees, at all levels, during these difficult times as the company reorients itself for steady, profitable growth."
II. Comprehensive Improvement Quarter – Moved ahead in all dimensions
Stability during COVID-19:

Business Operations and Cash Flows

Effective Operating Cash flow at INR 1782 Mn
Collected INR 4365 Mn ($58 Mn)
DSOs reduced from 150 days to 126 days
Cash stands at INR 1918 Mn

Business Continuity despite COVID-19

Extreme focus on Customer service and mining
Continue to e-meet customers, submit proposals, conduct demos & POCs, progress deliveries and go lives seamlessly
Assured Revenue streams shows growth

Cost structure: sustainable realignment to repeatable revenues

The implementation cycle & efforts have reduced by 30% due to application of Design Thinking in process design and product design
Sales & Marketing investments are now focused on specific markets/products
Investments in Research & Engineering have come down after a planned investment in redesigning the products for cloud technologies
Pre EBITDA costs are at INR 2779 Mn against INR 3311 Mn during Q1 FY20

Product acceptance in Advanced Markets supported by architectural superiority and functional depth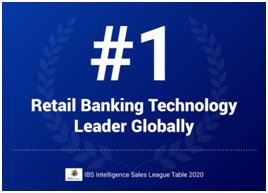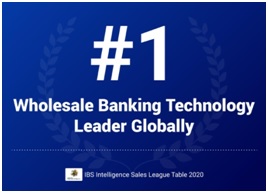 Intellect's largest banking verticals – iGCB and iGTB- have been ranked No. 1 globally by IBS SLT 2020
Analyst ratings – outcome of our Investments in both Products and Markets
Rankings and Magic Quadrant positions are an assertion/proof point of our product strategy and hence increased referenceability
      IV. Monetisation: FY21 will commence the Monetisation agenda following the successful completion of Industrialisation agenda
Gross Margin at 54%
SG&A cost is 24% from 32%
AMC grew by 24%
Cloud Revenue grew by 67%
R&D and Product development Cost has come down from INR 630 Mn to INR 499 Mn
III.  Calibrated Growth Yielding Predictability
Q1 FY21 – Financial Highlights
Revenue:
Total Revenue for Q1 FY21 is INR 3492 Mn
In $ terms, Total Revenue is at $46.04 Mn
License, AMC and SaaS Revenue:
License Revenue is INR 605 Mn, registering 9% YoY growth
AMC Revenue is INR 741 Mn, registering 24% YoY growth
Cloud/SaaS revenue is INR 389 Mn, registering 67% YoY growth
Digital led wins and implementations
4 Digital led wins including 1 large Digital Transformation deal win
Implementations in 12 financial institutions across the world during this quarter
Gross Margin, EBITDA and Net Profit
Gross Margin is INR 1880 Mn, 54% of revenues
EBITDA is INR 713 Mn in Q1FY21
Net Profit is INR 426 Mn as against INR 34 Mn in the same quarter last year
Collections and Net DSO
Collections for Q1 FY21 is INR 4365 Mn; up by INR 983 Mn as against Q1 FY20
The Net Days of Sales Outstanding (DSO) is 126 days in Q1 FY21
Investment in Product Development (Capitalised) is INR 269 Mn
Cash and Debt position
Effective Operating Cash Flow is INR 1782 Mn after deducting Product development cost
Cash and Cash Equivalent is INR 1918 Mn
Total debt reduced by INR 1207 Mn in Q1 FY 21 from INR 2555 Mn in Q4 FY 20
Term loan is INR 624 Mn vs INR 703 Mn in Q4 FY 20
Order backlog – Cloud/Subscription deals
Order backlog relating to License based (License, AMC and implementation) deals –  INR 56 Bn as of Q1 FY21
Order backlog relating to other Cloud deals – INR 5 Bn as of Q1 FY21
IV. CFO Commentary

Venkateswarlu Saranu, Chief Financial Officer, Intellect Design Arena Limited said, "I am delighted that the cash burn phase is now behind us. A focused and well orchestrated strategy by the delivery team has resulted in peaking of collections at INR 4365 Mn this quarter. This has strengthened  Intellect's balance sheet by being net cash positive by INR 570 Mn. I appreciate the cost efficiency brought in by Lines of Business leading to over 20% EBITDA margin for the quarter."
V. Board Announcement
Board has approved inducting Vishwanath P Prabhu (Banesh Prabhu) as the Chief Executive Officer for Intellect SEEC to drive monetisation of Data and Insurance business.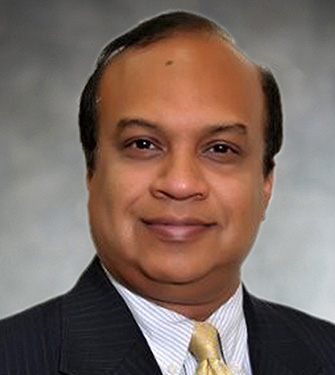 Banesh is a FinTech services veteran and pioneer in Technology & Operations management, having developed and implemented global strategies for executing digital capabilities and servicing of clients. He has managed senior global responsibilities in Operations and Technology for over 32 years, of which 23 years were in Citibank where he was responsible for servicing clients in 55+ international markets. During these years he pioneered the creation of several global Centers of Excellence for Operations and Technology that included implementing Digital Services. He was a member of Citigroup Global Consumer Planning Group, Citigroup Global Information Technology council, Citigroup Global Operations Council.
In his last role he was a member of the Executive Committee and head of the Technology and Operations Group for one of Thailand's leading Universal banking groups- Siam Commercial Bank. He was a Senior Advisor with Boston Consulting Group and is engaged as a Fintech investor and a Fintech Fund in the UK.
VI. Product Acceptance in Leadership Quadrant
Intellect's cutting-edge digital technologies and products have been recognised by renowned global analysts and research firms.
Intellect Design, rated among "Major Players" in Forrester's 2020 Global Banking Platform Deals survey Report titled "The Banking Platform Market Remains Stagnant, Though Smaller Banks Are Turning To Fintechs"
Intellect iGTB-powered Emirates NBD wins Celent's "Model Bank Award" for its end-to-end digital transformation of Transaction Banking business initiative
Intellect iSEEC-powered St. James's Place wins Celent's "Model Wealth Manager Award" in the Emerging Technology category for "New Business Innovative" initiative
iRTM is positioned as a 'High Level Business-focused functionality' vendor in the 'Integrated Business Suite' category in Celent'sNextGen ALM and Balance Sheet Management Report
Financial Results for the First Quarter Ended – June 30, 2020
Additional Information on function wise classification of statement of Profit and Loss of the Group (Consolidated Unaudited / Not Reviewed)
INR Mn
Particulars

QUARTER ENDED

YEAR ENDED

June 30, 2020

(Q1 FY21)

June 30, 2019

(Q1 FY20)

March 31, 2020

(Q4 FY20)

March 31, 2020

(FY20)

INCOME

Income from software product license and related services

3,492

3,433

3,596

13,509

EXPENDITURE

Software development expenses

1,612

1,816

1,669

6,987

Gross Margin

1,880

1,618

1,927

6,522

Gross Margin %

53.82%

47.12%

53.59%

48.28%

Selling and marketing & General and administrative expenses

832

1,111

905

4,213

Research & Engineering expenses

230

336

236

1,219

ESOP Cost

75

28

49

170

Provision for Debts and Write offs

30

20

98

172

Total Expenditure

2,779

3,311

2,957

12,761

EBITDA

713

123

639

748

Depreciation

(105)

(98)

(107)

(396)

Amortisation

(84)

(68)

(84)

(293)

Hedge Impact

(33)

(6)

(16)

(40)

Finance Charges

(39)

(39)

(38)

(174)

Profits / (Loss) before other income / minority interest

452

(88)

394

(155)

Other Income (including Treasury)

29

151

30

294

Reinstatement of Receivables / Liabilities

48

2

(62)

26

Minority Interest/ Share of profit/(loss) of Associate Companies

(58)

(28)

62

46

Profit / (Loss) before tax

471

37

423

211

Provision for taxation

(45)

(3)

(13)

(51)

Profit / (Loss)  after tax

426

34

410

160