This partnership combines InsureMO® rich insurance APIs/Microservices with Intellect's Xponent Underwriter workbench to offer a complete underwriting solution for Commercial lines carriers and MGAs
Piscataway, New Jersey, December 12, 2022: IntellectAI, a Suite of Artificial Intelligence products from Intellect Design Arena, and InsureMO®, an insurance middle office provider for the global insurance industry, today announced a strategic partnership designed to offer a complete underwriting solution for Commercial lines carriers and MGAs looking to replace their existing policy admin system or accelerate their digital transformation by implementing automated underwriting with integrated policy admin services.
Intellect Xponent, the world's most advanced P&C underwriting platform now offers complete quote and policy lifecycle management, including ISO-based rating, through the use of InsureMO® solution. InsureMO® is a cloud-native insurance middle office platform for insurers, brokers, agents, channels, insurtechs and start-ups; enabling use cases for any product and channel.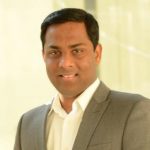 Sandeep Haridas, Chief Strategy Officer, IntellectAI, commented "Intellect's Xponent is capable of driving underwriting sophistication at any carrier or MGA that uses any off-theshelf PAS system. But several of our prospects and existing customers asked us to extend Xponent's capabilities to include quote and policy lifecycle maintenance. InsureMO® was a natural choice and an amazing technology fit for us. Their cloud-native, API-first approach resonated with how we build our products. With InsureMO®, the number of pre-built capabilities in Xponent jumps from 97 to more than 120! It's a big win for our customers."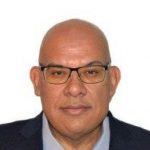 Chuck Gomez, Head of InsureMO® North America, adds "IntellectAI is well known in the industry as an underwriting technology vendor with a very happy client base for the quality products and service that they provide to the insurance industry. Integrating InsureMO®,s cloud-native policy admin technology into IntellectAI's underwriting platform will enable their client base to leverage the most modern and high-performing policy solution on the market."
About Intellect Design Arena Limited
Intellect Design Arena Ltd. has the world's largest cloud-native, API led microservices-based multi-product FinTech platform for the Global leaders in Banking, Insurance and Capital Markets. It offers a full spectrum of banking and insurance technology products through its four lines of businesses – Global Consumer Banking, Global Transaction Banking, Risk, Treasury and Markets, and Insurance. With over 30 years of deep domain expertise, Intellect is the brand that progressive financial institutions rely on for digital transformation initiatives.
Intellect pioneered Design Thinking to create cutting-edge products and solutions for banking and insurance, with design being the company's key differentiator in enabling digital transformation. FinTech 8012, the world's first design center for financial technology, reflects Intellect's commitment to continuous and impactful innovation, addressing the growing need for digital transformation. Intellect serves over 270 customers through offices in 57 countries and with a diverse workforce of solution architects, domain and technology experts in major global financial hubs around the world. For further information on the organisation and its solutions, please visit www.intellectdesign.com
About IntellectAI
IntellectAI offers a suite of contemporary artificial intelligence products and data insights triangulated from thousands of sources that take a strategic approach to tackling the biggest challenges for the industry. We are a proven leader in Data First Strategy for Commercial/General Underwriting.
Our underlying technology powers sophistication with simplicity ensuring an engaging and insightful user journey. Our AI cloud native products are known to address the most complex business objectives with the highest accuracy of outcome. Our skilled technical experts and data scientists seamlessly augment our customer teams to accelerate their transformation journey, easily adapting as business models and technology evolves. www.intellectai.com
About InsureMO®
InsureMO® (for "Insurance Middle Office") is designed to accelerate insurance innovation, improve connectivity among stakeholders, and handle the massive volume, variation, and velocity of insurance business in the "Digital Age." As a platform-as-a-service (PaaS), InsureMO acts as middleware for the insurance industry, freeing insurers from legacy constraints, and unlocking their ability to innovate and connect to stakeholders. With a full set of insurance APIs and microservices for general (P&C), life, and health insurance businesses covering the entire policy lifecycle, InsureMO supports Open API collaboration, is managed via Cloud Container (based on Docker and Kubernetes), and enables third parties to develop applications. Explore more or sign up now at InsureMO.com