Growth Advisory Board, iGTB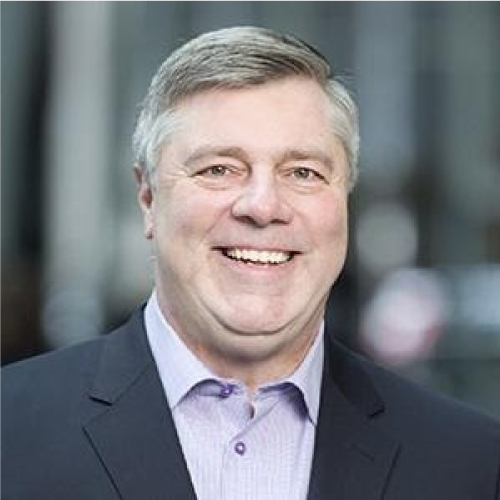 Dave Revell is an experienced Board Director and Senior Executive with 35 years of experience in the Financial Services, Telecommunications and Information Technology sectors. Most recently Dave was EVP and Global Chief Information Officer for CIBC.
Prior to joining CIBC, he was Senior Vice President at BMO Financial Group and prior to that, Rogers Communications. Dave started his career at IBM Canada, where he held various technical, corporate sales and consulting roles. Dave has been on Intellect's Growth Advisory Board since February 2021.
Dave is also past President of the University of Waterloo Alumni Association and has served on numerous advisory committees including Salesforce.com, Bell Canada, IBM Canada and DXC. He is a member of the governing body of the Evanta CIO Executive Summit and a conference chair for the Toronto CIO Summit.
At CIBC, Dave chaired the United Way campaign for Technology & Operations and was a champion of Diversity and Inclusion as the Executive Sponsor for MARC (Men Advocating Real Change).
He is an accredited Angel Investor and a member of the Golden Triangle Angelnet. He is currently a Board Director of Zafin, a leading SaaS product and pricing platform (where he is also Chairman), Haventree Bank, Gore Mutual Insurance and Brane Capital, a leading digital asset custody company. Previously, he was a Director of Fix Software, a cloud based maintenance and asset management company recently acquired by Rockwell Automation.
Dave is a graduate of the University of Waterloo and holds a degree in Electrical Engineering and Management Science. He has completed Executive Leadership programmes at the Kellogg School of Management, Babson College, Schulich School of Business and the Rotman School of Management where he earned an ICD.D designation from the Institute of Corporate Directors.