Strategic Advisor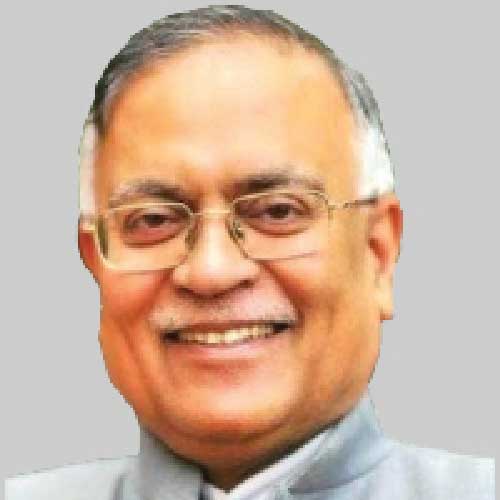 Former Ambassador and Secretary at the Ministry of External Affairs, Government of India, Pradeep has a distinguished career working closely with leaders and policy makers in different continents of the world: Asia, Africa, Europe, North America and South America. He brings with him years of intense on-the-ground experience in countries as diverse as Tanzania, Nepal, Cambodia, France, Spain, UK, USA and Chile.
Being an eminent diplomat, Pradeep is regularly invited for his commentary on current global issues on Indian national media. He is the Strategic Adviser to Intellect Design Arena Limited; Executive Director of "Smart Village Development Fund"; Director, Ambassador's Circle, and Chairman, Advisory Council, DiplomacyIndia.com.
Pradeep has also made significant contributions as an academic. He is a Visiting Clinical Professor for Development Diplomacy and Leadership at the University of Maryland School of Public Policy; Adjunct Professor at the Management Development Institute, India; Visiting Scholar at the George Washington University Elliott School of International Affairs, and Diplomatic Associate at Georgetown University School of Foreign Service. He is the coordinator for the thought leadership Webinar series focusing on social development for WHEELS Global Foundation.
Pradeep enjoys mentoring and guiding students; teaching in Executive Development Programs, and coordinating global leadership programs for senior government officials, business executives, and diplomats from many countries. He has made significant contributions to outreach activities and international branding of UMD in India, and with leaders, officials, diplomats, business representatives and students from Vietnam, Indonesia, Brunei, China, Cambodia, Malaysia, Philippines, Singapore, and from other countries of Latin America and Africa.
Pradeep is an alumnus of IIT, Delhi, with a Bachelor's Degree in Electrical Engineering, and Master's in Management and Systems. He is the author of many articles and books, and speaks French, Spanish, Hindi, Punjabi, Marathi and English.