Growth Advisory Board, iGCB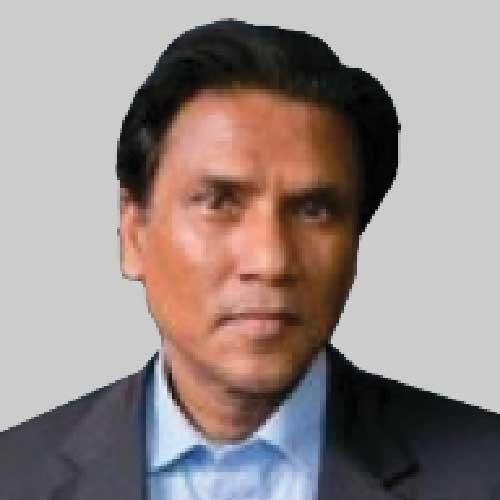 Sanjeeb Chaudhuri is a Board member and Advisor to various organisations across Europe, the US, Middle East and Asia.
Currently, Sanjeeb serves as Chairman of IDFC First Bank. He is also on the Growth Advisory Board, iGCB at Intellect Design Arena and Board Member of Puravankara Limited.
He has been Regional Business Head for India and South Asia and Global Head of Brand and Chief Marketing Officer at Standard Chartered Bank. Prior to that, Sanjeeb was CEO of Retail and Commercial Banking for Citigroup Europe, Middle East and Africa. Before the financial services industry, Sanjeeb held senior roles at Unilever, Colgate-Palmolive and Procter & Gamble.
Sanjeeb has over four decades of senior multinational business experience across global banks and consumer companies. Sanjeeb has developed products and created numerous iconic, global brands like Unilever's Taj Mahal Tea, Colgate, Diners Club and Citibank Cards. He has deep knowledge of consumer and commercial markets for products and services across developed and emerging markets globally.
His operating experience includes driving digital transformation at global organisations. Most recently, he has personally driven Standard Chartered Bank's global pivot to digital and mobile marketing and created innovative approaches to Return on Marketing Investment (ROMI) attribution. Sanjeeb was a key driver of Standard Chartered Bank's sponsorship of the United Nations Global Sustainable Development Goals in 2015 which reached 3 billion people globally with the UN's Sustainability Goals message in 3 weeks. This was achieved through an innovative mix of online media and partnerships across global sports, culture, non-profit and commercial organisations.
Sanjeeb's current portfolio includes Retail, IOT, Smart Cities, FinTech and Marketing Tech businesses. He has been an Independent Director and Audit Committee member at Aditya Birla Group. He has been Director of Citigroup Europe plc, Bank Handlowy, Poland and Standard Chartered Securities Ltd, India.
Sanjeeb is passionate about education and its powerful role in developing human talent. He is Global Mentor at the Center for Technology Management at the Columbia School of Business, New York. He is an International Advisory Board member of The Open University School of Business and Law, UK. He is a visiting faculty on Business Strategy, Financial Services and New Age Marketing at Wharton School of Business and Judge Business School, Cambridge.
Sanjeeb has an MBA in Marketing and has attended an Advanced Management Program. He is a featured speaker at premier global management and media events in Europe and Asia. He has been listed among the Top 25 Media Visionaries in Asia Pacific.