In the latest EY and IIF risk management survey, 98% of the surveyed bank CROs believe credit risk will be their No. 1 concern in 2021. With nonperforming loans growing exponentially for banks in the South East Asia region, credit risk visibility and informed decisioning will be playing a significant role in the region's economic recovery from the COVID-19 pandemic.
In recent times, banks have often opted for best-of-breed solutions for improved efficiencies and better variety of products for their customers. Different business units operating in silos, with the limit facilities and collateral embedded in the independent product processors, have resulted in a fragmented credit risk processes. Breaking down these silos of information on exposure and coverage is key to the most optimal use of borrower and counterparty assets. This can be facilitated only by seamlessly connected systems within and outside the bank eco-system.
In this exclusive webinar, our subject matter experts will highlight how banks can leverage technology to enable a 360-degree view of the customer- their cash positions, risks, limits and collateral which will augment their ability to cross sell, up sell or offer relationship-based pricing.
Proactively monitor and prevent limit breaches
Dynamically change customer limits based on security coverage
Break down silos of business lines with a single source of exposure tracking
Enable cross utilization of collateral ensuring more efficient exposure management
Speakers :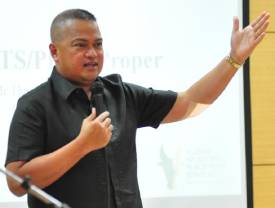 Mr. Herminio M. Famatigan, Jr.
Former President & Chief Executive Officer at Maybank Philippines, Inc.
Herminio M. Famatigan Jr has over 30 years of experience in banking in which he has spent more than 10 years as a CEO in a number of leading Asian banks such as Maybank Philippines and Premier Development Bank, Philippines. A charismatic leader with a strong self-image of himself as an enabler for others, Mr. Herminio casts a compelling vision for the organization in driving a high performance culture. Mr. Herminio has been a Member of the Board of Directors at Maybank ATR Kim Eng Capital Partners, Inc., Asianlife & General Assurance Corp., and Bankers Association of the Philippines. He has also been the Keynote speaker in various banking conferences in Perth Australia, Singapore, Ho Chi Minh and Bangkok on the topic of Transformation and Strategy.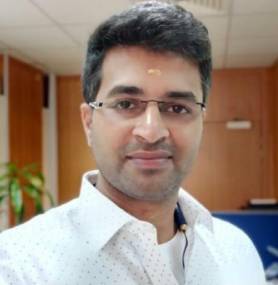 Sai Suresh Padmanaban – SME,
Intellect Global Consumer Banking
Sai is an accomplished Consultant with over 16 years of rich experience in Business Development, Business Consulting, Solutioning and Product Implementation. He has functionally led multiple assignments involving Business-IT Transformation, Process Re-Engineering and Process Rationalization across Consumer lending, Credit Cards, Corporate Banking, Inventory Finance, Payments, Core banking, Internet & Mobile channels solutions with several reputed financial institutions in India, Middle East & Africa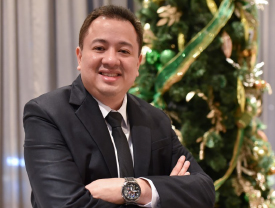 Mr. Christopher Padilla
Vice President, Sales,
Intellect Global Consumer Banking
Chris is a business and IT professional with 25 years of extensive sales experience in the BFSI sector, highly result oriented team player with a proven track record in sales execution and revenue generation. He joined Intellect Design Arena in 2015 as the Vice President for Sales. Now on his current role as VP and Head of Sales in the Philippines, he is responsible for the strategic and effective management of Intellect Design Business and Sales Initiatives which includes Market Growth and Market Expansion. In his leadership, Intellect Design has reached important milestones such as closing large strategic deals and achieving double digit growth. Prior to joining Intellect, Chris was the Country and Business Development Manager of Sopra Banking Software, a global banking solutions company. He was responsible for managing and growing the Philippine market through its Wealth Management and Trust Banking solutions . He directly focused on covering the C-level contacts which led him to build his strong network in the banking industry across the Philippine region. His in-depth sales experiences has led him to develop a competitive spirit and vigor which made him successful in his current field.