The Workers Comp MGU will use Magic Submission, Risk Analyst and Xponent to deliver more efficient and innovative experience to Foresight's brokers and clients
Piscataway, NJ, October 25, 2022: IntellectAI, a Suite of Artificial Intelligence products from Intellect Design Arena, announced today that Foresight— the tech-enabled Workers Compensation MGU that sees a future where workplace injuries are a thing of the past— recently signed to use Intellect's AI-powered,full suite of underwriting platform. The use of the IntellectAI products (Magic Submission, Risk Analyst and Xponent) will enable Foresight to intelligently automate the quote intake process, and leverage data for submission prioritization and risk selection.
By selecting IntellectAI's underwriting platform, Foresight can continue to support their mission of preventing workplace accidents and reducing claims through best-in-class workers' compensation insurance, powered by data-driven safety engagement technology. Foresight's proactive approach to the commercial middle market has already resulted in an ability to reduce claims frequency for clients by 18%.
Speed and accuracy are critical in underwriting for innovative tech-enabled insurers like Foresight. IntellectAI is a full suite, AI powered commercial property, casualty and specialty end to end underwriting platform. Foresight's goal for intelligent automation throughout the intake process is a key area where Intellect can bring its experience working with other clients around ingestion to Foresight to enable accuracy and efficiency.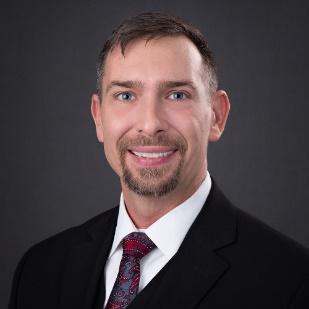 "Intellect combines exceptional support with exceptional products to help us process our submissions quickly while gaining deeper insights into the risks we are writing. The Intellect team has proven to be a great partner who demonstrates a vested interest in the success of our business," said Kelly McLaughlin, Head of Insurance, Foresight. "This initial launch is another step on our continuing journey to automate manual process steps for our underwriters, empowering the team to spend their time evaluating risks, building relationships with our business partners, and helping to solve our customers' most pressing risk management problems."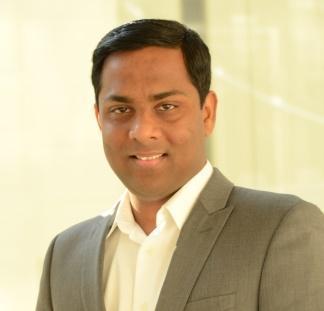 Commenting about the Foresight deal win, Sandeep Haridas, Chief Strategy Officer and Business Head, North America, IntellectAI, said "We are excited to be collaborating with the team at Foresight to advance their underwriting sophistication and continue to keep their customers on the cutting edge of innovation. With the combined power of IntellectAI's products, Foresight is going to change the workers comp insurance game like no one before them. With this technology supporting them, Foresight's underwriters can do more of what they do best – design contemporary solutions for their customers with state-of-the-art risk management and rewards companies for their successful safety initiatives with better rates."
Haridas continued, "Foresight is an innovative MGA themselves, looking to advance the industry with technology that will yield greater ROI and improve the businesses they underwrite. Selecting the IntellectAI suite of products further validates how important an innovative solution partner can be for underwriting automation and efficiency."
About Foresight
Foresight works hard for the skilled laborers who are the backbone of the American economy. Specializing in Middle Market businesses within core industry sectors, Foresight uses real-time safety engagement technology and dedicated safety coaching to turn insight into action, driving down costs and getting more workers home safe to their families. Foresight wraps award-winning, innovative risk management technology Safesite into every policy, reducing claims frequency by 18%. Learn more about us at getforesight.com.
About Intellect Design Arena Limited
Intellect Design Arena Ltd. has the world's largest cloud-native, API led microservices-based multi-product FinTech platform for the Global leaders in Banking, Insurance and Capital Markets. It offers a full spectrum of banking and insurance technology products through its four lines of businesses – Global Consumer Banking, Global Transaction Banking, Risk, Treasury and Markets, and Insurance. With over 30 years of deep domain expertise, Intellect is the brand that progressive financial institutions rely on for digital transformation initiatives.
Intellect pioneered Design Thinking to create cutting-edge products and solutions for banking and insurance, with design being the company's key differentiator in enabling digital transformation. FinTech 8012, the world's first design center for financial technology, reflects Intellect's commitment to continuous and impactful innovation, addressing the growing need for digital transformation. Intellect serves over 270 customers through offices in 57 countries and with a diverse workforce of solution architects, domain and technology experts in major global financial hubs around the world. For further information on the organisation and its solutions, please visit www.intellectdesign.com
About Intellect's Insurance Practice
Intellect offers a suite of contemporary artificial intelligence products and data insights triangulated from thousands of sources through IntellectAI, that take a strategic approach to tackling the biggest challenges for the industry. We are a proven leader in Data First Strategy for Commercial/General Underwriting
Our underlying technology powers sophistication with simplicity ensuring an engaging and insightful user journey. Our AI cloud native products are known to address the most complex business objectives with the highest accuracy of outcome. Our skilled technical experts and data scientists seamlessly augment our customer teams to accelerate their transformation journey, easily adapting as business models and technology evolves. www.intellectdesign.com