London (UK), 13 February 2023: Intellect Global Transaction Banking (iGTB), the transaction banking arm of Intellect Design Arena, a cloud-native, future-ready, new-gen multi-product FinTech company for the world's leading financial and insurance institutions, has been awarded World's Best in Virtual Accounts management at the Global Finance Treasury and Cash Management Systems Awards 2023.
The award recognises iGTB's product innovation in Virtual Account management and the extent to which iGTB has successfully differentiated its Virtual Account management capabilities from its competitors.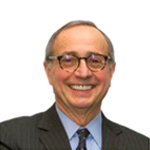 According to Joseph Giarraputo, President & Editorial Director, Global Finance, "A market leading global transaction banking platform, iGTB provides global coverage for its Virtual Account Management (VAM) solution across 5 continents and 18 countries. iGTB's Virtual Account Management offers corporate banking clients a seamless customer journey and user experience across multiple business segments".
Manish Maakan, CEO, iGTB commented "This global win is a tribute to our team's incredible dedication in driving meaningful change by listening to our clients, understanding their needs and providing technology that creates enhanced efficiencies and scalability. iGTB's Virtual Accounts solution has brought innovation to the centre stage by helping banks integrate closely with their customers' financial value chain. The iGTB platform has allowed virtual accounts to be deployed as part of a broader sub-accounting platform that supports reconciliation, cash management & in-house banking, client money management & escrow, and also Banking-as-a-service."
He added, "This prestigious recognition from Global Finance, one of the most respected financial media publications, just further substantiates our credentials in transaction banking. We remain committed to helping banks deliver innovative products to support their clients' treasury requirements. This solution is an important component of our broader Corporate Treasury Exchange (CTX) offering that holistically brings together a bouquet of solutions on a cloud-native architecture. Corporate treasurers on CTX can now manage cash and liquidity in a manner that delivers a higher return on cash capital, while simultaneously protecting the bank and providing incremental value to its shareholders."
The award highlights iGTB's Virtual Accounts Management capability, including:
comprehensive sub-accounting platform technology designed to transform corporate treasury operations – with the enablement of straight-through reconciliation, sophisticated payment factory and a robust client money management solution.
self-service functionality delivers to the banks' customers flexibility and control by allowing the customers to open/close virtual accounts, transact using these accounts, manage limits and interest on inter-company positions and conduct account reconciliations.
To discover more, visit: https://www.igtb.com/virtual-account-management/
About the Global Finance Awards
Global Finance's World's Best Treasury & Cash Management Providers awards – now in its 23rd year – celebrates organisations that have best served their clients. Global Finance's audience includes senior corporate and financial officers responsible for making investment and strategic decisions at multinational companies and financial institutions. These awards have become a trusted standard of excellence for the global financial community. For more information, visit https://www.gfmag.com
About iGTB
Consumerisation of Commercial Banking – Offering banks and their corporate clients the immense possibilities by reorienting the end-user's experience. A single global ecosystem of consumerisation for liquidity, investments, deposits, cash management, payments, virtual accounts, trade and supply chain finance. https://www.igtb.com/consumerisation/
iGTB is the world's first complete Global Transaction Banking platform from the house of Intellect. iGTB's software products help Corporate Banks prepare for a new era of customer-centric services. With a rich suite of transaction banking products, across Digital Transaction Banking, Liquidity, Payments, Virtual Accounts, Trade Finance and Supply Chain Finance, iGTB is an authority on integrated transaction banking products that enable banks to meet their ambition to be the Principal Banker to their corporate customers. iGTB seamlessly integrates all the transaction banking needs of corporate customers, delighting them with the Contextual Banking eXperience (CBX), a white label digital transaction banking platform to manage corporates' cash and trade digital channels. For more information on iGTB, please visit https://www.igtb.com/
About Intellect Design Arena Limited
Intellect Design Arena Ltd. has the world's largest cloud-native, API led microservices-based multi-product FinTech platform for the Global leaders in Banking, Insurance and Capital Markets. It offers a full spectrum of banking and insurance technology products through its three lines of businesses – Global Consumer Banking, Global Transaction Banking, Intellect AI. With over 30 years of deep domain expertise, Intellect is the brand that progressive financial institutions rely on for digital transformation initiatives.
Intellect pioneered Design Thinking to create cutting-edge products and solutions for banking and insurance, with design being the company's key differentiator in enabling digital transformation. FinTech 8012, the world's first design center for financial technology, reflects Intellect's commitment to continuous and impactful innovation, addressing the growing need for digital transformation. Intellect serves over 270 customers through offices in 57 countries and with a diverse workforce of solution architects, domain and technology experts in major global financial hubs around the world. For further information on the organisation and its solutions, please visit www.intellectdesign.com