SaaS and Subscription Revenue doubled – Revenue at INR 777 Mn in Q1 FY 22 as against INR 386 Mn in Q1FY21
License linked revenue (License + SaaS/Subscription + AMC) is at 58% of total revenues as against 50% of total revenues in Q1 FY21.
Chennai (India), July 28, 2021: Intellect Design Arena Ltd, a cloud-native, future-ready, multi-product FinTech company for the world's leading financial and insurance clients, announced its first quarter results for FY 2021-22 today.
I. Calibrated Predictable Growth 
Q1 FY22 – Financial Highlights
Revenue: 
Total Revenue up by 21% YoY in Q1 FY 22 and stood at $ 55.38 Mn
In INR terms, revenue up by 18% YoY in Q1FY22 and stood at INR 4083 Mn
License, AMC and SaaS Revenue: 
License Revenue up by 32% YoY and stood at INR 792 Mn 
AMC Revenue up by 8% YoY and stood at INR 792 Mn
SaaS and Subscription revenue up by 102% YoY and stood at INR 777 Mn 
Gross Margin, EBITDA and Net Profit
Gross Margin is INR 2296 Mn in Q1 FY22, 56% of revenues grew from 53% in Q1 FY 21
EBITDA up by 48% YoY and stood at INR 1002 Mn in Q1 FY22 as against a INR 679 Mn in Q1 FY 21
Net Profit up by 73% YoY and stood at INR 737 Mn as against INR 426 Mn in Q1 FY 21
Digital led wins and implementations
Q1 FY22 recorded 10 Digital led wins including 5 large Digital Transformation deal wins
Intellect went live in 26 financial institutions across the world in Q1FY22 despite coming under pressure under the impact of the second wave of Covid in Indian delivery centers

8 New Implementations in Q1 FY 22
18 implementations with expanded product capabilities /additional Geographies
Collections and Net DSO
Collections for Q1 FY22 is INR 3099 Mn
The Net Days of Sales Outstanding (DSO) is 131 days in Q1 FY22 as against 126 days in Q1 FY21
Investment in Product Development (Capitalised) is INR 286.9 Mn, against INR 269.2 Mn in Q1 FY21
Cash position
Cash and Cash Equivalent is INR 2551 Mn as against INR 1918 Mn in Q1 FY21
Net cash as of Q1FY22 is at INR 2182 Mn as against INR 570 Mn in Q1 FY21
Q1 Results FY 2021 – 2022
II. Management Commentary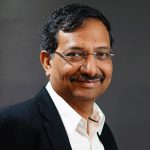 Arun Jain, Chairman and Managing Director, Intellect Design Arena Limited said, "Intellect has identified and adopted the five trends of technology- Technology ecosystem change, Micro services based Packaged Business Capabilities, API based architecture, Data as a new oil and Cloud as a scalable Fintech & Digital ecosystem. Our early investments of R & D of over INR 12000 Mn in the last five years provided us an early head start for winning deals in advanced markets. The seventh consecutive quarter of growth in revenues and profits is a validation of our strategy."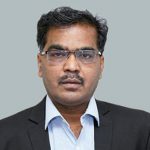 Venkateswarlu Saranu, Chief Financial Officer, Intellect Design Arena Limited said, "The financial results are in line with our stated guidance. While the increased salience of SaaS deals results in short term cost commitments, these deals have a higher Total Contract value in the long term. We are focusing on achieving double digit growth for the year FY 2021-22."
III. Digital Deals
With our ground-breaking Digital 360 approach, Intellect has been able to address all aspects of our customers' digital requirements. Q1 FY22 recorded 10 Digital led wins including 5 large digital transformation deal wins. 
Large Digital Transformation deal wins 
St. James's Place signs 3 deals with Intellect for end-to-end Salesforce transformation and to lead the AI Transformation for Investment Management
Intellect SEEC has been chosen as the Strategic AI Transformation Partner for the Investment Management division of the company. It has also bagged a deal for Digital Wealth using the Salesforce ecosystem. With this Intellect will now have the grand opportunity to run one of the largest salesforce implementations for Wealth in the world.
Intellect bagged a path breaking prestigious transformation deal from a top 3 GCC Bank in the MENA region continuing its leadership journey (8 of Top 9 Banks) on Digital Banking CBOS Platform. The largest bank in the United Arab Emirates has chosen iGTB for Cloud Native Digital Corporate Channel Modernization renewal as part of their regional and global strategy with focus on UAE, KSA, Egypt, US and APAC. It is the first pure play Digital API Banking deal comprising the complete cash management domain packs across Account services, Payments & Liquidity. iGTB will be providing the entire CBX digital solution for the bank to build their own UI / UX which is a great validation for Intellect's DBEP (Digital Banking Engagement Platform).
Intellect signed a large deal with the second full-fledged Islamic bank in Malaysia. The bank has chosen iGTB's world-leading Digital Transaction Banking (DTB) platform. The bank has selected DTB to power its digital transformation initiatives to strengthen its corporate offering, automation of existing manual processes and help attract more customers. Intellect continues its Malaysia Leadership journey and is now leading 10 Digital transformation programs
Significant deal wins
A leading Canadian Bank has signed up for extension capabilities for their Payments Modernization Program. Intellect is now trusted by leading in 9 Digital transformation programs
One of the Central Banks in Africa has chosen Intellect Quantum Central Banking Solution (QCBS). The bank is required to modernize their Foreign Exchange operations and Intellect QCBS with its select modules is the right fit for the requirements and will enable the Central Bank to achieve its goal.
One of the largest retail companies in the Middle East has chosen Intellect Digital Lending to provide retail loans (personal loans) in the region for their existing customers as well as other applicants.
IV. Reliable Implementations
Intellect went live in 26 financial institutions across the world in Q1FY22 despite coming under pressure under the impact of the second wave of Covid in Indian delivery centers – 8 New Implementations and 18 Implementations with expanded product capabilities/additional Geographies in Q1FY22
Some of the significant implementations in Q1 FY22 include:
A top 20 US bank went live with Liquidity Management: Client Investment Sweeps with ability to produce early simulations to identify fund-wise subscriptions and redemptions enabling the fund manager to make early decisions
A diversified American global insurer – the fourth-largest property and casualty insurer in the United States, has gone 'live' with Intellect Xponent – Commercial Underwriting Workstation.
A Top 3 Australian bank went live with Virtual Accounts to extend its Cash Management leadership in the market and is now commercializing the in-house banking structures
One of the largest private sector bank headquartered in Cairo has 'gone live' with Intellect Digital Lending to upgrade their existing solutions to centralize operations and drive high degree of efficiency across the bank's life cycle.
One of the largest Indian government owned banks has 'gone live' with Intellect Cards. The bank was upgraded to Intellect Cards 20.1 migrating 1.39 million credit cards from the legacy system.
One of the first Sharia based Islamic bank incorporated and headquartered in the Emirates, and a leading Non-Banking Financial Company in India have 'gone live' with Intellect Capital Cube.
The largest insurance and investment company in India, went 'live' with multiple upgrades to its Customer Portal, Agent Portal and Play Store using CBX – I of Intellect SEEC. 
V. Product Acceptance in Leadership Quadrant
Banks using Intellect's cutting-edge digital technologies and products have been recognised by renowned global analysts and research firms.

Intellect ranked #1 in the world for the Retail Banking, Wholesale Banking – Transaction Banking and InsurTech categories in the IBS Annual Sales League Table 2021. Intellect retains its position in IBSI Leadership Club with its #1 ranking in Retail Banking for the third consecutive year, #1 ranking in Transaction Banking for the second consecutive year and #1 in InsurTech in the inaugural edition.
Some of the other significant accolades are:
Intellect is listed among "Global Players" in Forrester's 2021 Global Banking Platform Deals survey report titled "Use The Pandemic's Market Impact to Improve The ROI of Digital Transformation"
Gartner recognized Intellect as a Core Banking Systems provider in the May 2021 report "A Banker's Guide to Core Banking Solutions for Emerging Asia/Pacific" for Intellect's Digital Core (IDC) banking product.
Intellect SEEC is cited amongst Robotic Process Automation (RPA) solution providers globally in Celent's report titled "What vendors see for the future of Robotic Process Automation in Insurance"
Intellect Digital Lending implementation at Shinhan Vietnam Finance Company (SVFC) featured as a case study in IBS Journal for the digital transformation of SVFC's lending ecosystem
Intellect Wealth Qube has been profiled amongst leading Wealth Management suppliers in the IBS' report titled Wealth Management & Private Banking Systems Report 2021.
Intellect iRTM's Capital Sigma-Fund Distribution implementation at MF Utilities has been featured as a case study for innovations in Capital Market in Aite Group's 2020 Impact Innovation Award – Case Study report
Financial Results for the First Quarter Ended – June 30, 2021
Additional Information on function wise classification of statement of Profit and Loss of the Group (Consolidated Unaudited / Not Reviewed) 
INR Millions
Investor Conference Call
The Board of Directors of Intellect Design Arena Limited met on 28th July, 2021, to take on record the financial results of the company for Q1 FY 21-22 ended on June 30, 2021
Intellect Design Arena Ltd. will host an Investors Conference Call on 28th July, 2021, where the Senior Management of Intellect will comment on the company's performance during Q1 FY 21-22 and respond to questions from participants. The conference call will take place at 17:00 Hrs IST on Wednesday, 28th July, 2021.
Conference Name : Q1 FY22 – Investor earnings call
Date : 28th July 2021
Time : 05:00 PM to 06:00 PM IST
Please Register through the link below for participating in this call:

https://us06web.zoom.us/webinar/register/WN_SdcdOmmySZ2hIdNswgWGaw
After registering, you will receive a confirmation email containing information (including the link ) about joining the webinar.
Please Note:
Please join this ZOOM Link received by you on registration by 4:50 PM IST on 28th July 2021
Request you log in with your Name or Company while joining the call
At the bottom of the window in your computer/tablet, click the button labeled "Raise Hand" to speak.
About Intellect Design Arena Limited
Intellect Design Arena Ltd. has the world's largest cloud-native, API led microservices-based multi-product FinTech platform for the Global leaders in Banking, Insurance and Capital Markets. It offers a full spectrum of banking and insurance technology products through its four lines of businesses – Global Consumer Banking, Global Transaction Banking (iGTB), Risk, Treasury and Markets, and Insurance. With over 25 years of deep domain expertise, Intellect is the brand that progressive financial institutions rely on for their digital transformation initiatives.
Intellect pioneered Design Thinking to create cutting-edge products and solutions for banking and insurance, with design being the company's key differentiator in enabling digital transformation. FinTech 8012, the world's first design center for financial technology, reflects Intellect's commitment to continuous and impactful innovation, addressing the growing need for digital transformation. Intellect serves over 250 customers through offices in 97 countries and with a diverse workforce of solution architects, domain and technology experts in major global financial hubs around the world. For further information on the organisation and its solutions, please visit www.intellectdesign.com..